Go Green Week February 2017….at the University of Worcester
Eagerly awaited by students who have been organising the events, and staff who need a new chilli plant for their office, read on to find out what's 'new' on campus for this year and what 'old' favourites are back….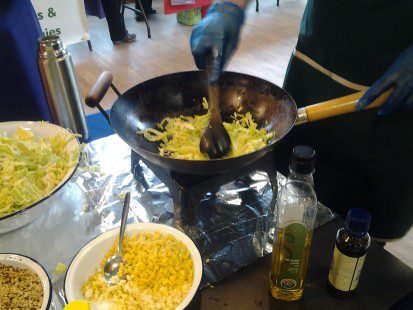 During the week: NEW pick up a loyalty card, Learn how to repair items, bring items to be repaired, discover our outdoor 'Cob' oven facility and share free pizza, nurture poppies in your garden or a chilli plant on your desk, learn how with tweets from #Audreychilli our thriving monster resident chilli plant lovingly reared from a Go Green Week years ago…hear her story, plus more….
Nature on Campus: photography competition – choose your favourite from the display in the SU, and 'like' it on Facebook.  The entry with the most 'likes' wins. Visit stalls to find out about a number of local and national campaigns. Pick up a free poppy seeds and Bird Box for your garden. Join students on a community litter pick.
Food and Health Day:   Sign up to be a part-time carnivore, sample free vegan and vegetarian food- an edible cricket-  have a try – you might like it! Watch and learn with TWO cooking demonstrations.  Yes, there's a Bake Off and a Fairtrade cake sale, of course….  MasterChef for Students launches..
Re-Use Day:   Volunteers will repair your items, take in a skirt, sew on a button, or glue something back together, helping you learn how to do it yourself. Give your wheelchair or bike a free Check 'n' Tune.  Have a go on the carnival games made from re-use items.
Energy day: home energy advice.  Free room thermometers.  View the Climate Change Art show.  Attend a talk on the brand new Energy from Waste powerplant.
Travel Day: come along get your bike post code marked by the police. Buy a half price Worcester City bus travel card, and get free bus tickets, join the bike loan scheme, sign up to the car share.  Make and cook a pizza at the allotment
Have a wonderful Go Green Week!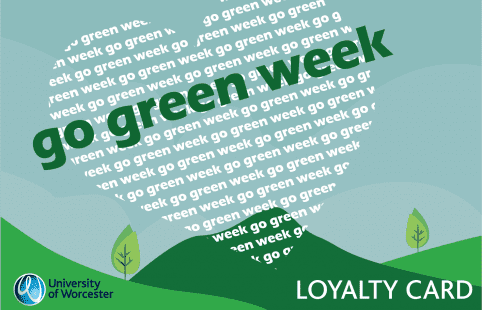 from the Sustainability elective students.