With University of Worcester's Go Green Week kicking off on Tuesday, the focus of the day was getting students involved with healthy eating initiatives.
Aside from the Food Fair event happening the SU in the afternoon, there was also a chance for students to sample a wide range of tasty treats and healthy meals, as the university's Food Market scheme took place for the first time.
Organised by Blink cafes, the food market will be a regular fixture on campus for the rest of the semester, taking place on Tuesday and Thursday afternoons.
Based in the dining area outside of the SU, there were four stands initially available for students to visit on the day, ranging from gourmet burgers to delicious noodles dishes, all at 'student-friendly' prices.
Students were queuing up to try out these exotic treats, while the market is sure to become even busier as the weeks go by.
Each one of the four stands will be producing quality grub from all four corners of the world during their time on campus, while still keeping a little bit of Midlands flavour to what they do.
The idea behind this event was to try and expand the eating habits of students and prevent them from falling into the trap of living off takeaways and processed food.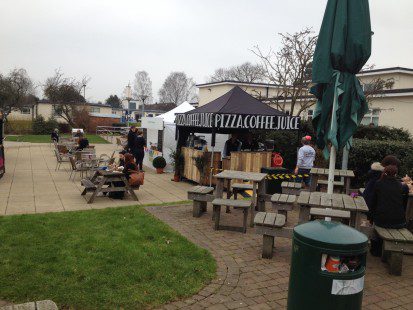 Tying in to the Go Green Week event, all of the stalls are very proud of their ability to give students a more varied experience of food at the university, while also helping them to live in a more sustainable way. I managed to speak with vendors from three of the four stalls present at this first event to try and get a better idea of how they went about doing this.
Richard Manning from Shack Revolution, felt that is was important for students to get a wider variety of food on campus.
"I think the current move in food trends in the ability to choose from a pot of noodles to a burger. Having that diversity is so important for not only for your diet, but also your day-to-day life," he said.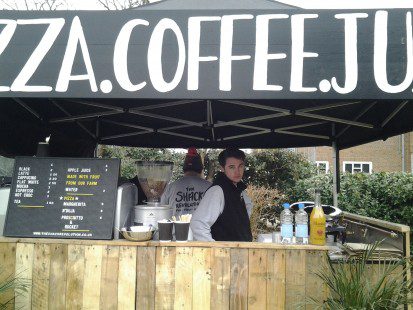 Ben Williams, a chef at Good Grub, took pride in the way that his stall tries its hardest to keep impacts on the environment to a minimum.
"The food we use is all sourced very locally and we try and ensure that the meat that we use is raised in the fresh air,"
He went on to explain how involved Good Grub are with the meat gathering process, saying that: "We've been to the farm, we've been to meet all the farmers. We also make that all of our burgers come from heritage breeds."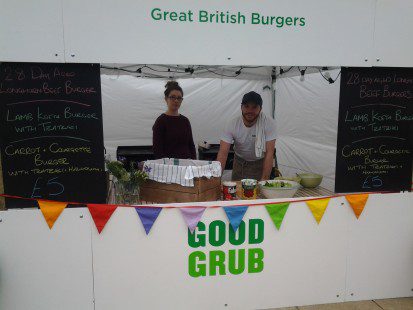 Chris Wiggin, owner of Canoodle, explained how his company looked towards the way they packaged and presented their food as a way of keeping their business sustainable.
"All of the packaging that we use is plant-based. It's all eco-friendly and is entirely compostable," he explained.
"It's important to us and it's important to our customers, who want something better to eat off of than a polystyrene tray."
This positive approach to the local environment (plus the fantastic food on display) proved that the eating habits of students are an important part of keeping the university green.
Sustainability never tasted this good!