A grant of £10,134 has been awarded to the University of Worcester Bike Loan Scheme, by Nesta, an independent charity which aims to support people and organisations to implement innovative ideas.
All University students and staff can now borrow a bike for a 48 hour period from two locations: St John's campus and City Campus. Members will be able to join the scheme at an annual cost of £20 and will be issued with a bike helmet. Borrow bike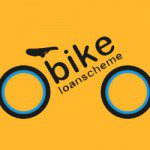 Link to sign up page https://secure.worc.ac.uk/bikeloan
Following a successful year-long testing of the scheme, 35 additional bikes will be purchased, as well as an online platform set up for members to hire bikes.
Katy Boom, Director of Environmental Sustainability at the University, said: "We are absolutely delighted to have been awarded this substantial grant towards making our pilot scheme accessible to other organisations and to significantly expand our bike pool. Students and staff use the bikes to move quickly between our campuses and to commute. This simple scheme, where the hassle of bike maintenance is removed, is particularly attractive. It also gives people contemplating cycling a chance to have a go without any outlay. With the health and carbon savings it really is a winning scheme."

Marco Zappalorto, Development Manager at the Centre for Challenge Prizes at Nesta, said: "We are pleased to award this grant to the University of Worcester for the Workplace Cycle Challenge. We believe that the scheme they are setting up has a strong potential to be replicated in numerous universities and workplaces in the UK."