Operating on the University of Worcester campus since 2012, an investment from the WLEP,  Worcestershire County Council and Worcester City Council has now blossomed into a successful bike share of 100 bikes, 50 are Gtech electric bikes. Known as Woo Bikes this 2 year pilot is investigating the impact of e-bikes to the fleet and is working with large employers in Worcester to see how they can integrate e-bikes into their business and commuting travel.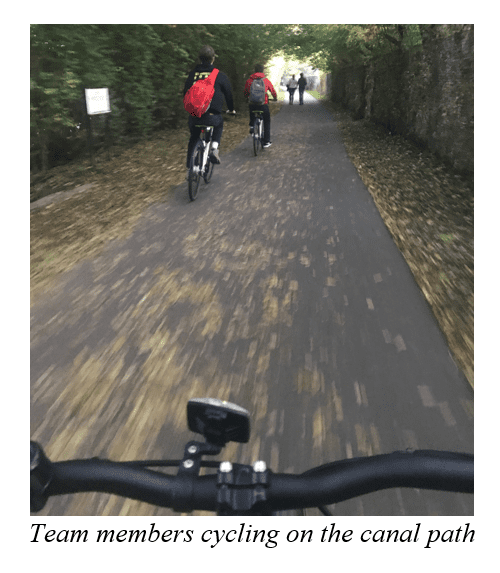 The e-bikes were to be used in whatever way the agencies felt would be most effective. The local agencies we focused on were Fortis Living, the Worcester City Council, and the West Mercia Police. We worked with these organisations to develop a plan to implement this e-bike share program as well as develop recommendations for more students and university staff to get involved.
To gather information about how to improve the on campus program, we interviewed users and surveyed 34 students of the University of Worcester. The current users of Woo Bikes provided strong insight into the strengths and weaknesses of the e-bike technology, as well as the issues with riding a bike in Worcester.

They indicated that they were happy with the program, and generally used it for commuting. They listed the lack of bike racks at their destination as a reason to not ride to unfamiliar places.

This is something the City council noted and will try to remedy when planing where new bike racks should go in the city.
Current University of Worcester students were surveyed to better understand barriers to cycling within the city and the obstacles that prevent them from joining the program. These results gave mixed results and more research is required to help understand the barriers for students on campus.

To develop a plan for the deployment of e-bikes to agencies, we interviewed agency administrators, and surveyed the employees. We received 69 combined survey responses from the employees of Fortis Living, the West Mercia Police Department, and the Worcester City Council. We developed promotional materials that highlighted the benefits of cycling to help boost support for the program.  When asked how likely they would be to use the e-bikes for commuting, 48% said they would be interested, or very interested. 42% of employees of Fortis Living were also interested in using the program for going out to lunch.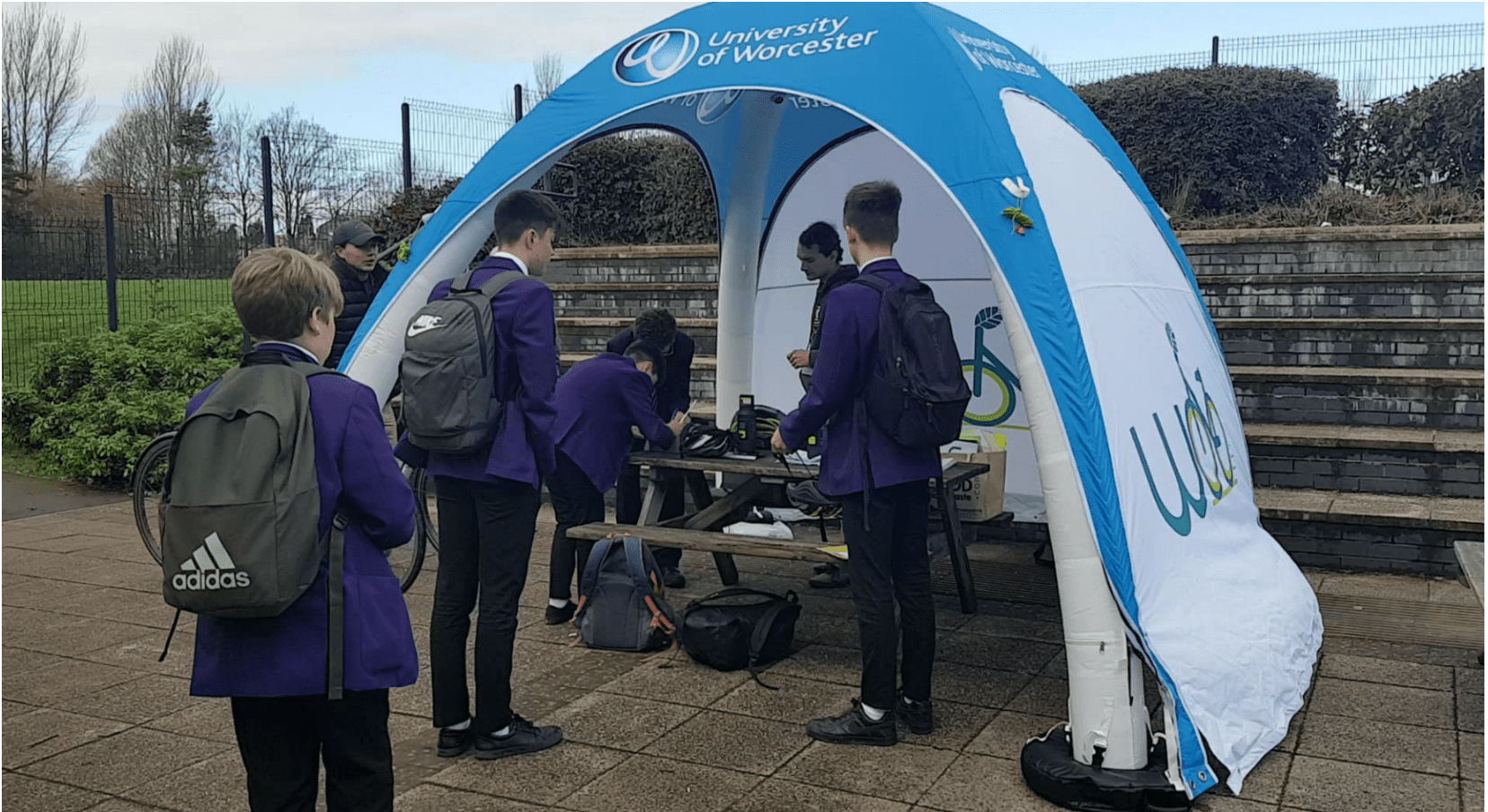 School children attending a conference at the Hereford Academy also got the chance to have a go on the e-bikes.  They were the most enthusiastic cyclists of all.  Many wanting to put an e-bike straight onto their list for Santa.
We would also thank Tom Piotrowski from Fortis Living, Mark Radford from the Worcester City Council, and David Troth from the West Mercia Police department; representatives of the three agencies who helped us complete the project, without whom this project would not have happened.