In March this year, the Department of Geography at the University of Worcester held its annual public conference that focuses on a specific theme in global development. The conference, organised collaboratively with the local Beacons Development Education Centre, was attended by students from across the university, as well as University staff, Beacons volunteers, members of the public, and representatives from a range of civil society organisations.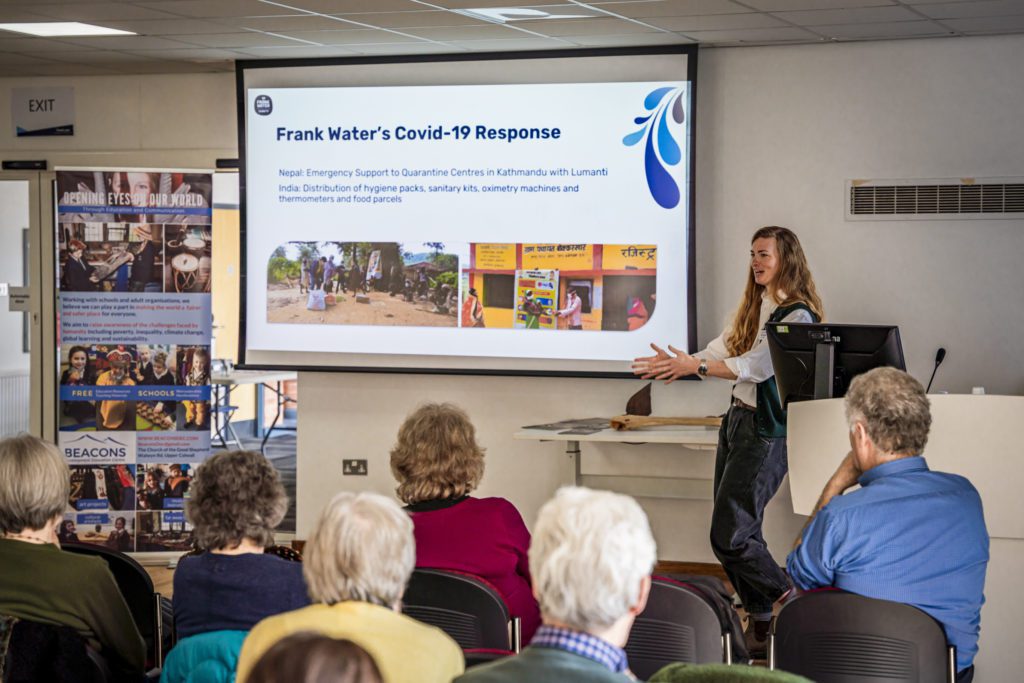 Sustainable Development post-Covid-19
Entitled 'Sustainable Development in a post-COVID-19 world', the global development conference sought to explore the huge impact the pandemic has had on almost all aspects of life. It drew on the findings of the most recent UN SDG Progress Report that pointed to decades of development progress being halted or reversed. In his introductory talk, Dr Alan Dixon, Principal Lecturer at the University of Worcester, discussed how rates of extreme poverty had risen for the first time in 20 years, and how the COVID-19 pandemic has severely impacted educational achievement, health services and economic growth, resulting in a widening of economic and gender inequalities in many of the world's poorest countries.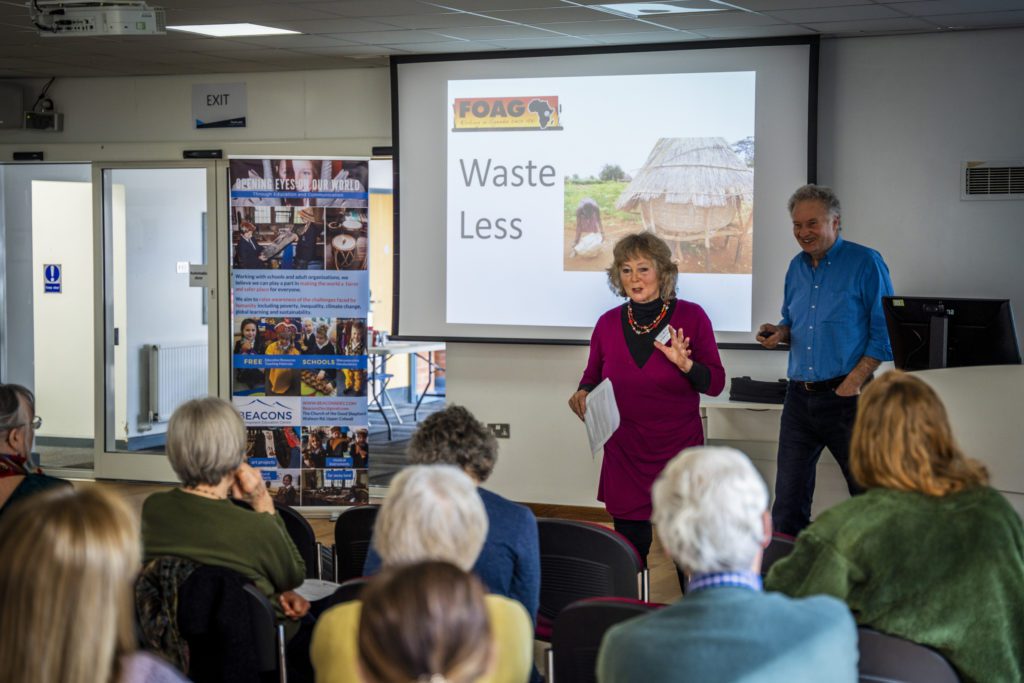 Student posters
The conference also gave a platform for Geography students to present their coursework posters. These outlined the impacts of COVID-19 on a range of different development issues, including food security, childhood malnutrition, period poverty, and water and sanitation issues.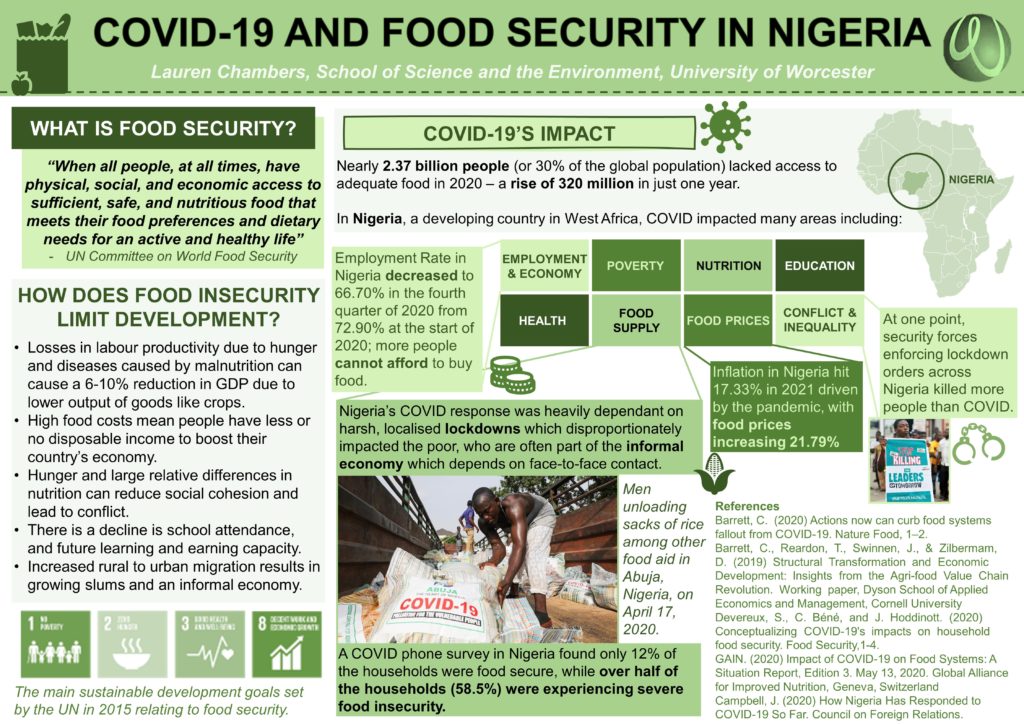 Non Governmental Organisations
Other speakers included representatives from a range of non-governmental organisations working in Africa and Asia:
• Chrissy and Michael Bentley from the Farmers Overseas Action Group (FOAG)
• Alex Daniels, CEO of Action on Poverty (APT) based in Pershore
• Colin Andrews, Chair of Tiyeni Malawi
• Katie Alcott MBE, CEO and founder of Frank Water
The speakers drew attention to the impacts of the pandemic on their capacity to deliver development outcomes to their beneficiary communities. As well as logistical and operational challenges in the field, discussion also centred on the financing of development and the disruption to bilateral and multilateral development funding streams. Conference participants were also given the opportunity to put questions to Dr Albert Mvula and Beatrice Wezie Lungu, both of whom were streamed live from Malawi. Beatrice, a teacher at Malivenji Primary School near Mzuzu, conveyed having to work during challenging times in which some of her fellow teachers lost their lives to COVID-19.