Go Green Week at Worcester written by Heather Sykes
Go Green Week 2023 had a great turnout and loads of fun events. We hope you enjoyed if you joined us and we look forward to seeing you again next year.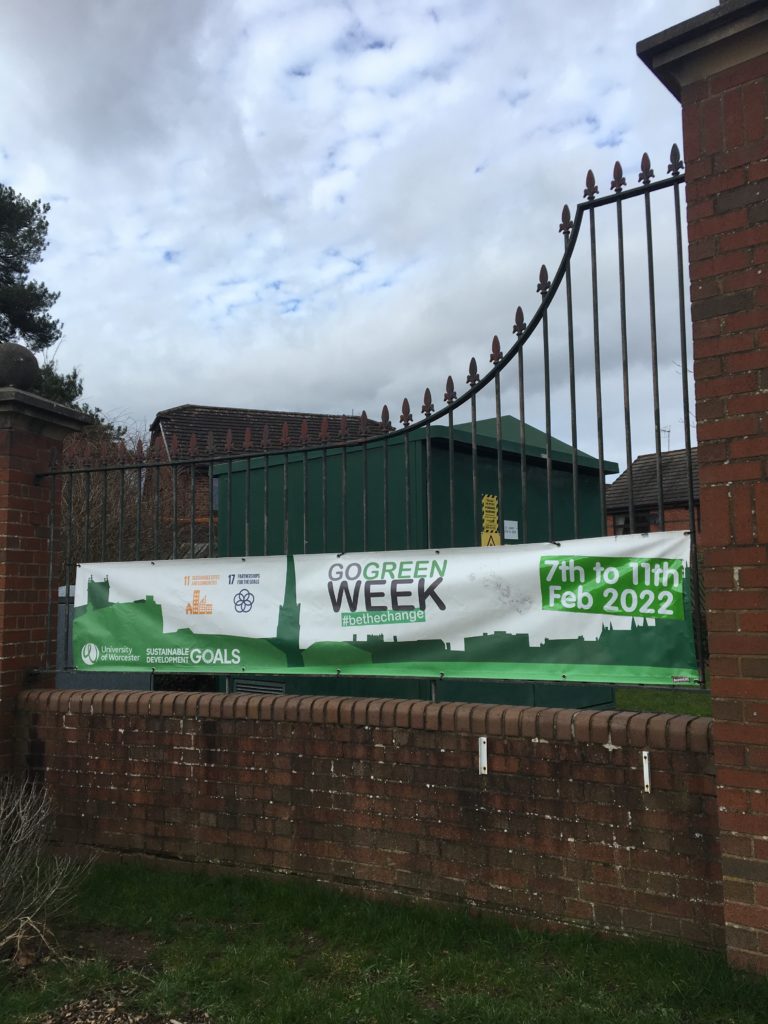 Go Green Week 2022 was yet another super success. This year, the university's Go Green Week ran from the 7th to the 11th of February. There were so many things to celebrate, and it was great fun to see so many people involved. The students at SusThingsOut put together a video summarising everything we did, to show off the great footage we got from the week.
There were litter picks that took place around the city and the public applauded. We saw therapy dogs on St John's campus that made our hearts melt. There was even fresh spicy food that made our tastebuds tingle. There was so much more that took place, so watch the video to see what we got up to!
It was fantastic to have such a lively in-person event held at the university. The mix of students, staff and the local community made for a brilliant week. Thank you to everyone that played a role in making Go Green Week 2022 happen. We hope you enjoyed the events just as much as we did if you managed to get involved. And we can't wait for next year to see what will take place.
Go Green Week 2021 – online
Go Green Week 2021 created new opportunities with lasting impact and reached a global audience.
See more here https://susthingsout.com/go-green-week-2021-2/