Free student houseplant giveaway to promote student wellbeing
Houseplants and wellbeing by University of Worcester Students Georgie Sherrard (Words) and Phoebe West (Photography)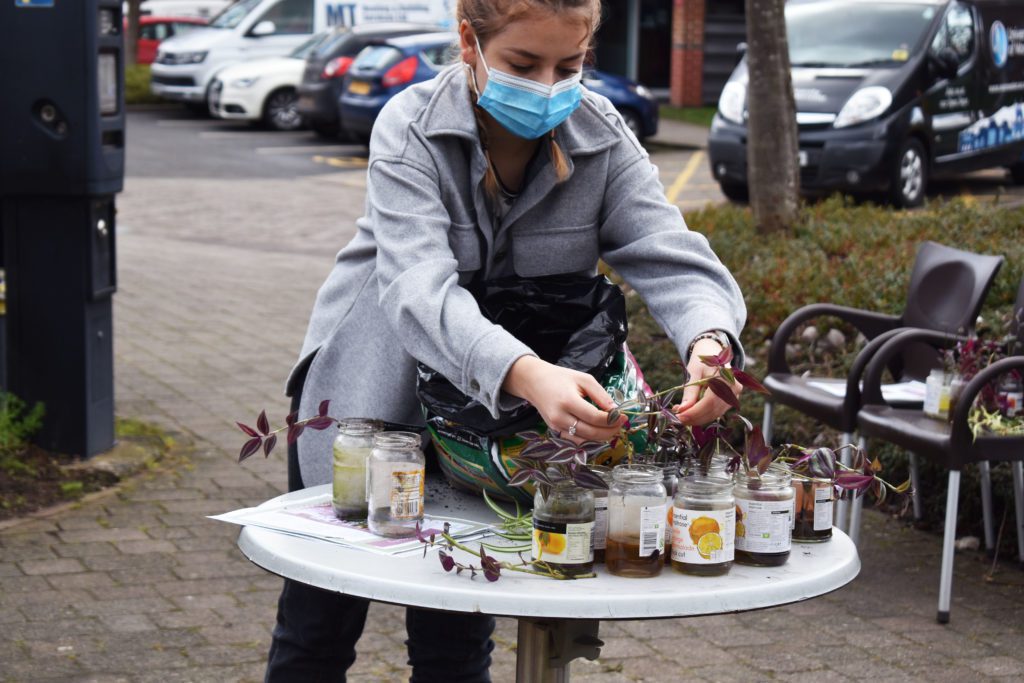 During Go Green Week 2021, the university held a free plant giveaway and planting workshop for students. Students at the workshop learned how to pot and maintain a plant as a way of encouraging wellbeing among students.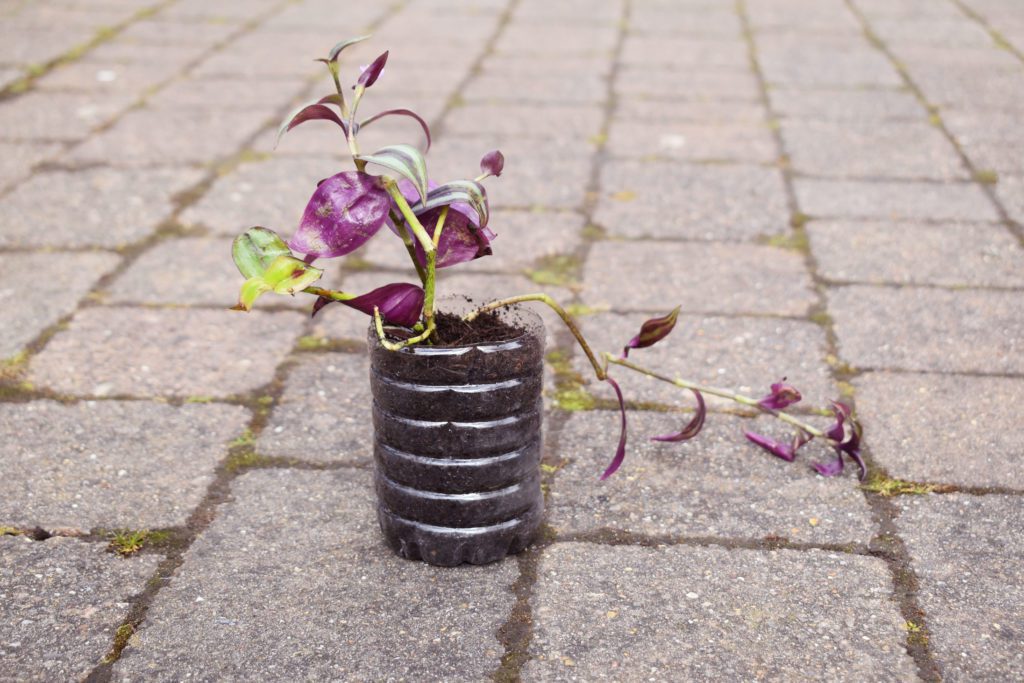 Plants are hugely beneficial to mental health and wellbeing. Houseplants such as wandering jews, spider plants, cacti and succulents are easy to care for, making them a 'student-proof' way to improve wellbeing.
---
What's the link between houseplants and wellbeing?
It is well reported that being immersed in nature is good for our health and wellbeing. Owning houseplants is the perfect way to surround yourself with nature in your own home.
A houseplant's natural beauty can have a calming effect
There is evidence that houseplants can reduce cortisol levels in the blood, thereby reducing stress. According to some sources, houseplants can even improve concentration and memory.
Owning houseplants also helps us to remember that we too are part of the natural world. This reminds us of our position in the wider ecosystem, and has several health benefits. It can help us gain perspective and allows us to see our daily stresses as less significant.
Caring for houseplants is great for our relationships
Caring for plants brings out our nurturing instinct. Seeing the impact of this care, as a plant grows, is great for building confidence. People who spend a lot of time caring for plants can be more compassionate than those who don't – caring for plants makes us more likely to care for other humans too! So houseplants can help to improve our relationships.
Psychological studies tell us that the colour green is associated with health and vitality. In practice, this means the presence of plants can help us to feel more positive and energetic.
Houseplants are also great for improving physical health
As well as being great for our mental wellbeing, houseplants also have the capacity to improve our physical health by acting as natural air purifiers.
Overall, houseplants can make a great addition to your home. They look great and have several positive impacts on your mental and physical health. It's easy to look after species such as spider plants and cacti, so you can feel the amazing benefits of houseplants at little extra effort!
---
University of Worcester free plant giveaway event
We would like to offer a huge thank you to all of those that attended the event and for their enthusiasm for the potting workshop. See below for a full list of participants.