JOIN OUR CAMPAIGN TO INCREASE RECYCLING RATES ON CAMPUS
Hurry, only 100 breakfast vouchers to give away!
If you are a student at Worcester use this hashtag (#Bin It Right) and take the 'proof of use' to the SU reception desk to claim a free 5 item breakfast worth £3.35.
---
Join the NUS/Coca Cola National Campaign
---
The University of Worcester and Worcester Students' Union are competing against 10 other University/SU's to increase recycling rates on campus. Our competition is based in the St Johns Halls.
If Worcester win we will all celebrate with a Halls Party worth £7.5K!
---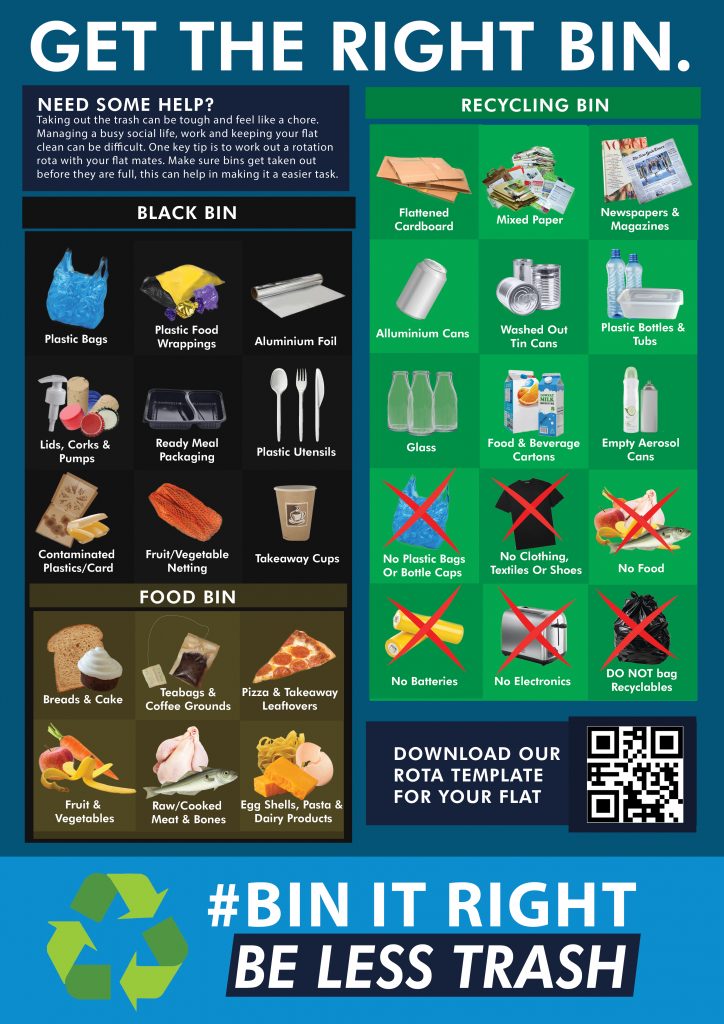 #Bin It Right
Use the right bin for recycling, rubbish and food waste.
If you are not sure of which bin to use check our handy PDF Poster.
---
Don't forget to empty your bins into the outside bins.
University of Worcester Campaign Concept and Assets created by University of Worcester 2nd Year Creative Media Students.
---
Treats for students in Halls on St. John's Campus
Look out for chocolate and vegan treats as rewards. The flats who get the most treats each week will win a cake at the end of November. We have 10 Cakes for the 10 best flats who recycle the most. What's not to like? See your Residential Life Team member to get involved. ResidentialLife@worc.ac.uk
Download PDF Competition Rules