Despite the efforts of landlords, local authorities and government, houses in multiple occupation are often perceived as cold, and sometimes damp, with the tenants spending disproportionately large sums on energy. A 2015 report by the National Union of Students on students' experiences nationally found that
"half of respondents (52 %) reported that they have felt uncomfortably cold in their home and, related to this, 48 % felt that their accommodation was poorly insulated and/or draughty."
Moreover, UK properties are among the least thermally efficient in Western Europe, and are responsible for 28% of UK's total CO2 emissions each year.
Conversely, landlords sometimes allege that young tenants behave irresponsibly, failing to manage heating systems effectively, ignoring the environmental implications of their behaviour, and leaving others to pick up the bills for excessive heating or damage to property from lack of appropriate ventilation.
Whatever the truth of the matter, how might the future situation be improved? Is it possible to improve tenants' comfort, whilst simultaneously reducing energy use and bills in houses in multiple occupation, through the use of novel technology?
Led by the Worcester Students' Union, the University of Worcester are working with local students, landlords, Worcester City Council, and Worcester Bosch Group to explore the wider role of technological innovation (smart boiler controls – apps to manage appliances in the home) in producing new opportunities for energy management for young people living in shared rental properties. Technological change sits in a cultural context, and more is needed to understand the attitudes of apparently 'tech savvy' young people, particularly students, and landlords, towards taking action and to future take up of these technologies. The research includes 150 in-depth interviews with students and landlords to ascertain their attitudes to domestic energy management, and the opportunities and potential limitations to the effective operation of these novel systems.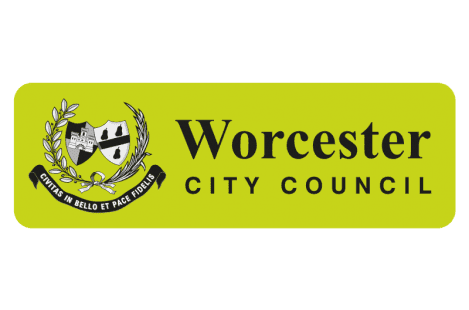 This phase of the research is part of a wider investigation of energy use, the Energize Worcester Project. The project team is led by Professor Carolyn Roberts, Professor of Environment, Gresham College and Katy Boom, Director of Sustainability, University of Worcester
A free half day round-table workshop bringing together landlords, Local Authorities, academics, students, energy management systems manufacturers, energy providers, residents' groups and others with interests in sustainability will take place at The Hive  on Tuesday 24th October  10.30 – 1.30
Sign up to register for this free event by emailing strategy@worcester.gov.uk
 
Program
10.30- 10.45 Arrival/Refreshments
10.45- 10.50 Welcome Brief History of Energize Worcester – Katy Boom, Director of Sustainability University of Worcester
10.50-10.55 Ewan Sutherland – Worcester Bosch a brief history
10.55 – 11. 15 Housing and energy: Ensuring students live in homes fit for study Rachel Drayson – Insight manager – NUS
11.10 – 12.00 Energize Worcester preliminary research findings – Professor Carolyn Roberts, Professor of Environment, Gresham College, London
12.00 – 1.00 Round Table workshops
1.00 – 1.30 Networking Lunch, kindly sponsored by Worcester Bosch Group