Great ideas to reuse glass jars
Ideas to reuse glass jars by University of Worcester student's Bethany Leek (Words) and Joe Toft (Illustrations).
In my first year at university, a flat mate of mine shared his ideas to reuse glass jars as drinking glasses and storage. It transformed our kitchen into a sustainable space, with jar-lined windows and an overflowing supply of quirky glasses for drinking.
With this extra time during the pandemic and lockdown, I have begun a new sustainability project inspired by STO's Sustainable Development Goal of 'Responsible Consumption and Production'.
By changing my shopping habits and buying more jarred products, I have been steadily collecting the reusable packaging to discover what else jars can be re-used for and re-purposed into.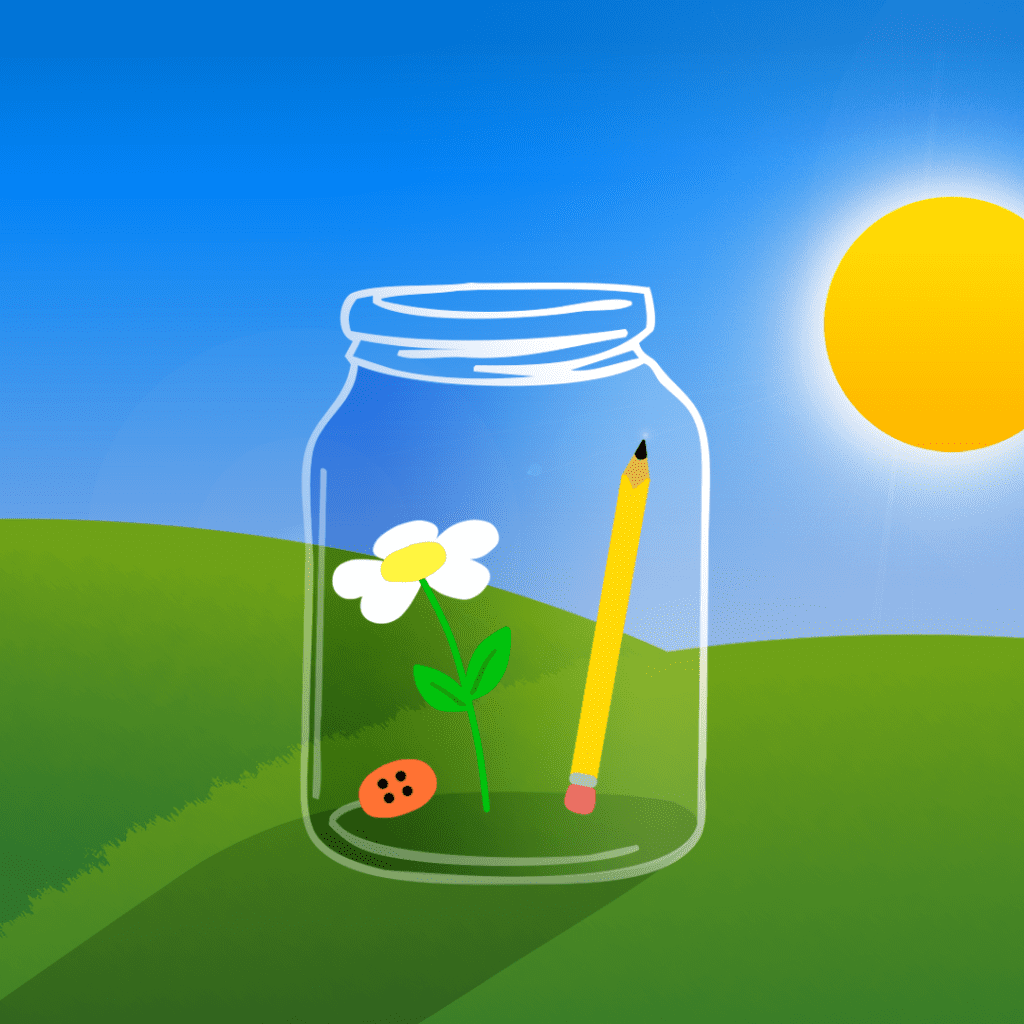 I gave my reused glass jars the job of holding craft supplies.
The possibilities of what a repurposed glass jar can hold are endless, making them a sustainable student's best friend!
A tall jar from hotdogs was used to store my paint brushes, making a stylish decoration on my desk.
Artists out there can sympathise with the near misses of drinking from the wrong mug whilst painting but using a sealable jar has gifted me a portable and leak-proof container for my paint water. The lid also gave my paint brush the perfect place to rest.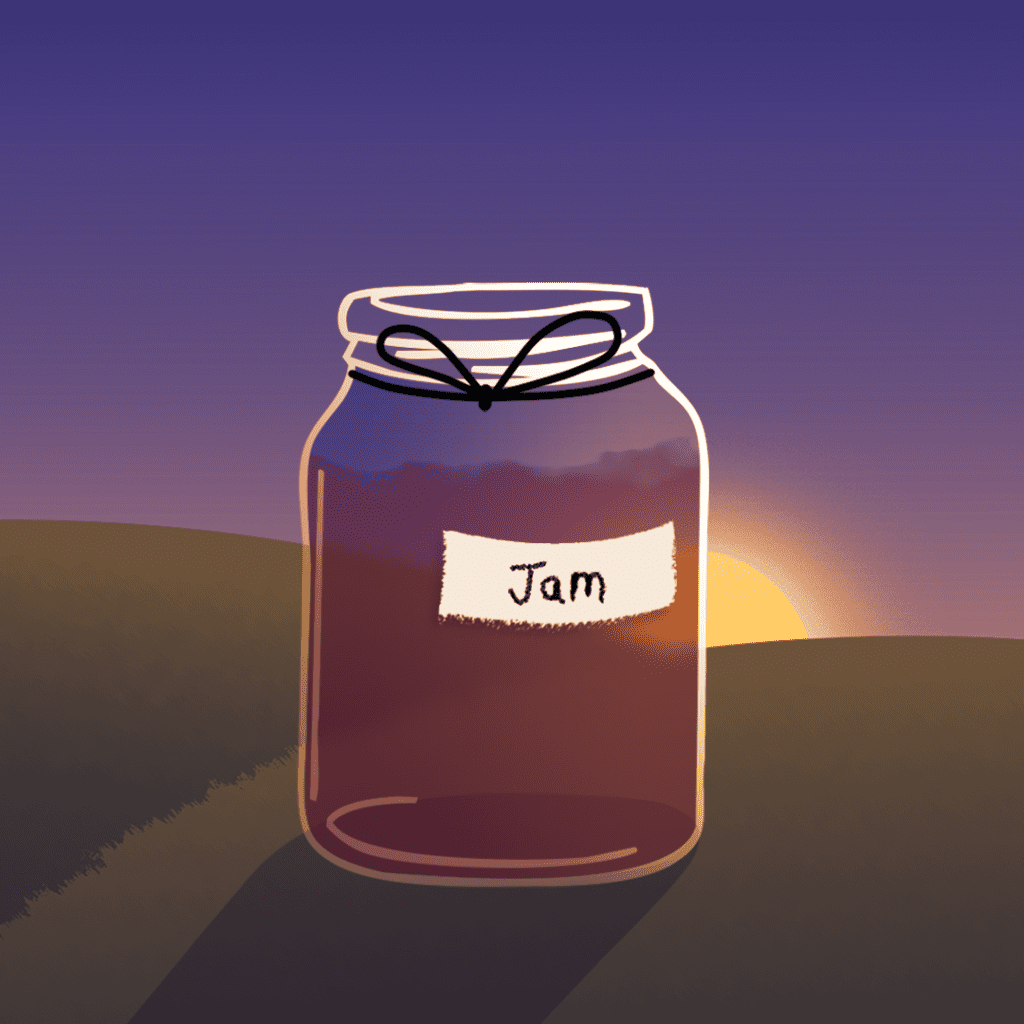 Reused glass jars are the perfect sustainable containers for presenting homemade spreads and jams.
The pandemic has made gift ideas even more important. To reduce plastic waste and money spent on presents, a jar can become a creative and sustainable handmade gift. Plus they are very student-budget friendly.
The easiest way to reuse your jar is to fill it with written notes. These can be date night promises, happiness reminders, love notes or quotes. You can also gift a money jar by cutting a hole in the lid and giving the jar a crafty design.
Recently, there has been a trend of gifting brownies and other recipes in reused jars. All you need is a your favourite recipe, maybe a crafty design for your jar, and you have the perfect sustainable gift. Filling a jar with someone's favourite sweets also makes a fun display of a smaller, more affordable present.
---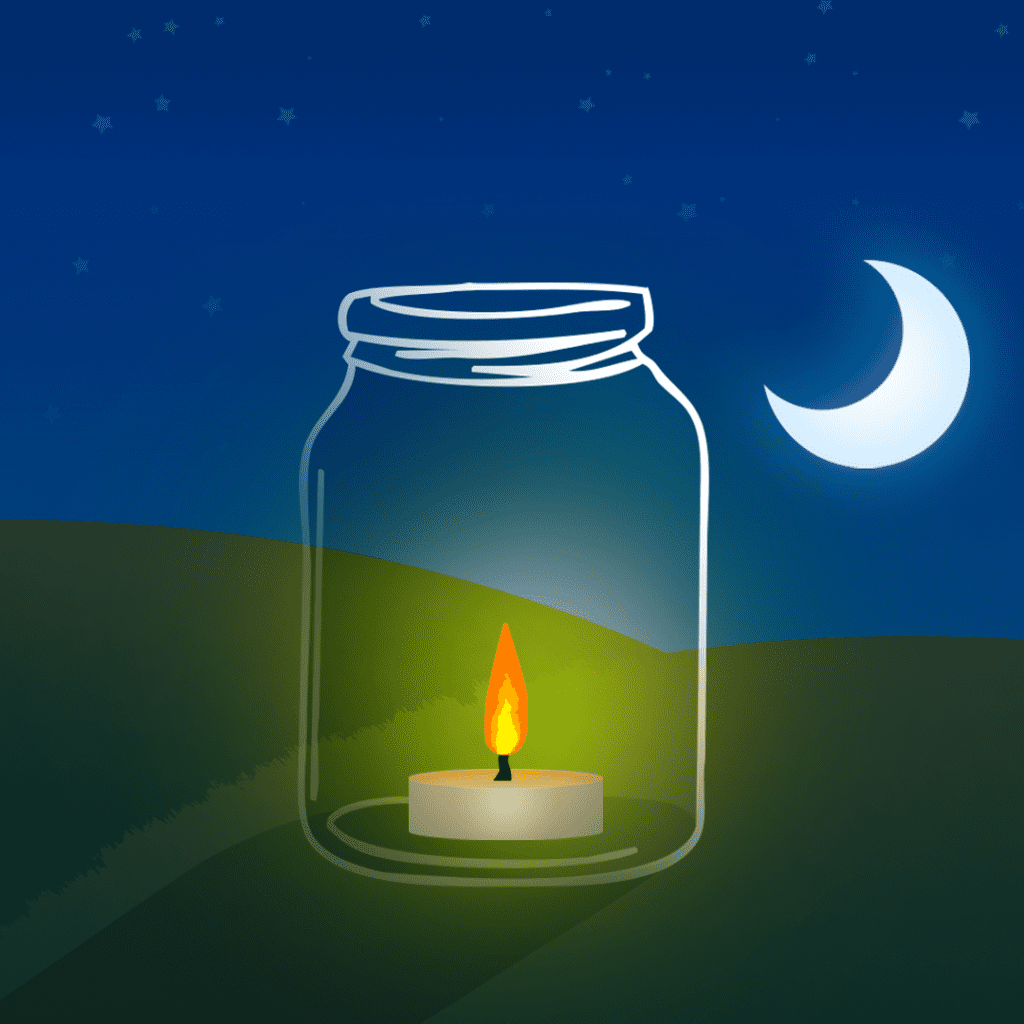 You can also turn your reused glass jars into sustainable lanterns.
Everyone can agree that the pandemic has made leaving the house harder, and this might be something we avoid doing altogether sometimes. By reusing jars, we can brighten up our homes. Below, l suggest ideas recommended by Nutella and crafts people of YouTube, that use affordable online purchases and household objects you may already have.
At this time of the year, I aim to make my room as bright and warm as possible. I reuse my jars to hold tea lights and spare fairy lights. All this took was pouring boiling water into the jar to remove left over wax and letting it cool overnight.
You can also paint patterns or silhouettes on the outside of a reused glass jar and turn it into a sustainable lantern. To spruce this up during holiday or festival celebrations, use spare objects from around the house to create seasonal decorations.
With Christmas fast approaching, I had spare baubles and spent my time making a crafty, decorative Christmas jar. Jars that are kept with their lids can be made into snow globes. For families, this will mean putting that spare glitter to good use, water, glue, and any spare waterproof ornaments are also a welcome addition.
---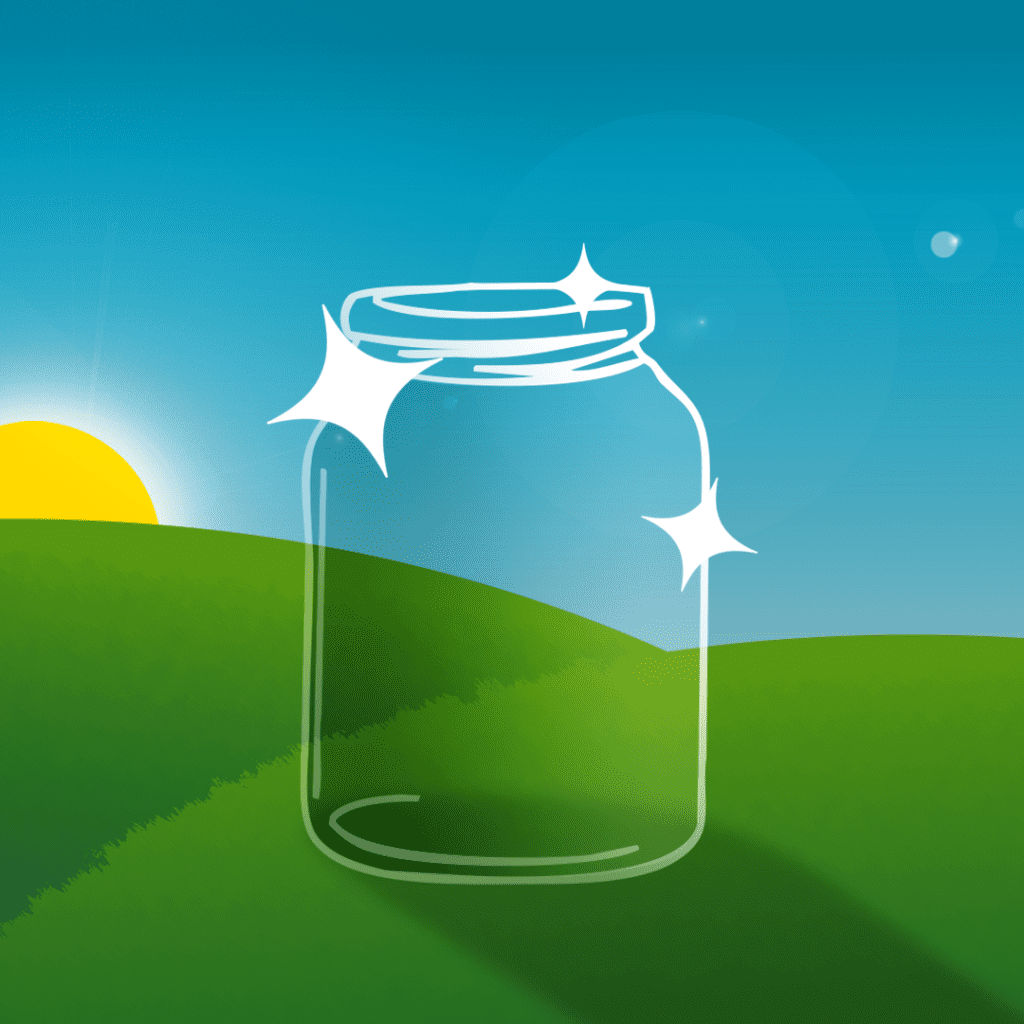 The wonders of glass jar packaging.
Glass is sturdy and can be used over and over again; all it requires is cleaning. Reusing glass jars is easy, sustainable, helps to save money and has a growing platform of ideas which students at the University of Worcester are adding to.
This project has encouraged me to buy products contained in glass rather than plastic where possible to reduce the amount of plastic waste I create. It's a student-friendly, sustainable solution we can all try.
Glass is made from raw materials that can be recycled and reused in its production.
---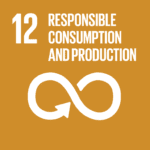 The COVID-19 pandemic provides each of us the chance to address global climate challenges and adapt our consumption habits in the hopes of a more sustainable future.
Learn more: Sustainable consumption and production
Image credit (left): United Nations, Environment.
---
Sources:
Illustrations by Joe Toft
---