Welcome to Go Green Week 2018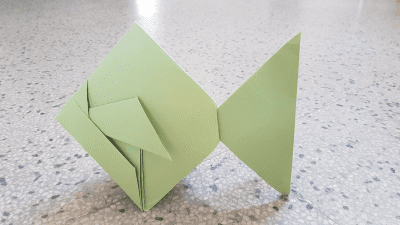 Go Green Week is April 17th-21st. We have fun craft projects and other activities which gives the public a chance to find out what actions they could take to be more sustainable. Such as learn how to make an origami fish from re-purposed paper collected from Worcester Resource Exchange . Watch a video on how to make an origami fish.
The purpose of Go Green Week is to demonstrate simple changes which are easy to do, and have fun finding out.
The Feed the 1,000 event will see unwanted supermarket food that would otherwise end up discarded, turned into meals for up to 1,000 members of the public in Worcester City Centre, on Tuesday.
Following on from last year's successful Feed the 1,000 event, the organisers have taken it a step further. They will again attempt to give away 1,000 meals, equivalent to the average amount of food a UK family wastes in a year. But this time a number of local supermarkets, and Minor, Weir & Willis Ltd, one of the UK's largest handlers of fresh produce will provide the ingredients, having donated produce that would otherwise have to be thrown away, such as wrongly shaped vegetables. Catering students at the Heart of Worcestershire College will use these to cook up soup and kebabs to be given away outside the Guildhall, on Tuesday, April 17, between 12pm and 2pm.
Free have-a-go sessions on an electric bike – South Parade by the fountains 11.30am -1.30pm 17th, 18th, 19th, & 20th April
Come to the Crowngate shopping centre opposite New Look to take part in other exciting activities daily 2.00pm-4.00pm 17th-21st.  You can also enter your nature photos from Worcester for a chance to win a £20 gift card to The Postal Order. Submit the photos to fb.me/GGW2018.
Enter the free raffle, we just need a moment of your time to answer a couple of questions. Prizes include: A 4 person pamper evening from Lush, 4 movie tickets from Odeon Theatre, a £10 gift voucher to Creams Cafe, a £5 gift card to Coffee#1, and a voucher from Francini's Cafe de Colombia.
We will also be giving out chilli plants, poppy seeds, dehydrated fruit, and free samples from The Body Shop.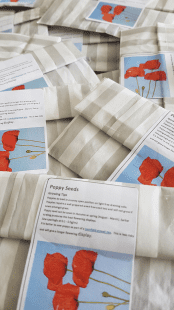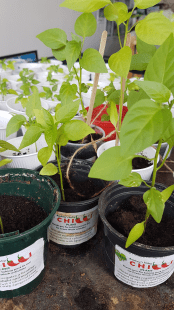 We look forward to seeing you during Go Green Week.
The 2018 Go Green Week Team
Katherine Baker, Sarah Sanchez, Sam Lindberg, and Kate Romero