The Sustainable Development Goals (SDGs) are a set of 17 ambitious goals for global development, agreed to by 195 nations at the UN in September 2015. They have been described as a diplomatic miracle, the gift of a universal vision for a positive future and they create a common ground for action!
to Ensure inclusive and equitable quality education and promote lifelong learning opportunities for all, includes a number of detailed targets from eliminating gender inequality in access to education, to ensuring that all youth and adults worldwide achieve literacy and numeracy.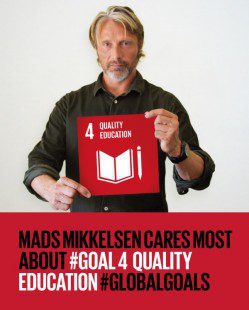 Target 4.7 by 2030, all learners acquire the knowledge and skills needed to promote sustainable development, including, among others, through education for sustainable development and sustainable lifestyles, human rights, gender equality, promotion of a culture of peace and non-violence, global citizenship and appreciation of cultural diversity and of culture's contribution to sustainable development
As one of the country's major providers of education, training and research for the children's workforce, with a top 5 ranking in the 2016 People and Planet University League for green universities, the University of Worcester is working to include the SDGs in the practice of our trainee educators and has held its first Institute of Education workshop on the Global Goals. The session enabled cross curricular secondary PGCE student attendees to examine both critical and sympathetic perspectives on the goals themselves, providing an opportunity to explore how they can teach appropriately and engagingly about them and the context of the agenda that they set.
Our guest speaker, Ben Ballin, a specialist in geography and global learning, led the session for trainee teachers from a series of subjects: science, geography, DT, RE and MFL. Attendees were invited to categorise a number of responses to the SDGs, from a diverse range of environments, as well as considering their own stance and indeed personal and professional responsibilities in relation to the goals.
The session provided a chance to work with resources from an EU funded project that Ben and our Senior Lecturer in Teacher Education, Elena Lengthorn, have been involved with: Global learning – Lenses on the world. Elena explains
The booklets focused on Sustainable Development, Poverty & Wealth, alongside Food and Hunger. The resources were developed in partnership with a number of organisations led by TIDE~ global learning and involving one of our partnership secondary schools. All of the resources are freely available and support educators, at all stages, with a tool to teach global development. They introduce the concept of a set of 'global lenses' or 'opticas', from magnifying glasses (to open the issues) to telescopes (to develop utopian 'big ideas' thinking).
Trainees were introduced to a broader global learning picture in light of the proposed PISA assessment on Global Competence that is being introduced in 2018 to measure student skills of analysis and critical thinking, their knowledge and understanding of global issues, along with student attitudes and openness, their respect for cultural otherness and global mindedness.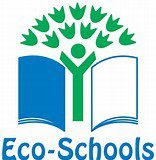 Students also heard from Elena, an experienced Eco-Schools Ambassador and mentor, on an accessible vehicle for embedding sustainability in their schools, in the form of the Eco-Schools programme.
It is an international award scheme currently running in 49,000 schools across 64 countries. A well-known programme, coordinated by Keep Britain Tidy here in England, that provides a straightforward structure to support schools to ensure that young people have the power to be the change for sustainability that our world needs by engaging them in fun, action-oriented and socially responsible learning.
Our movement, from pessimism towards hope, came in the form of sharing cross curricular ideas on how the SDGs can contribute to teaching and learning within our formal curriculum spaces. Additionally there was recognition of the potential of the Global Goals to support education more comprehensively, through personal development and transferable skills such as critical thinking and problem solving.
Elena Lengthorn
PGCE Secondary Geography Lecturer