Worcester Repair Cafe: Let's Waste Less research done by and written by Mikulas Vinar and edited and co-written by Heather Sykes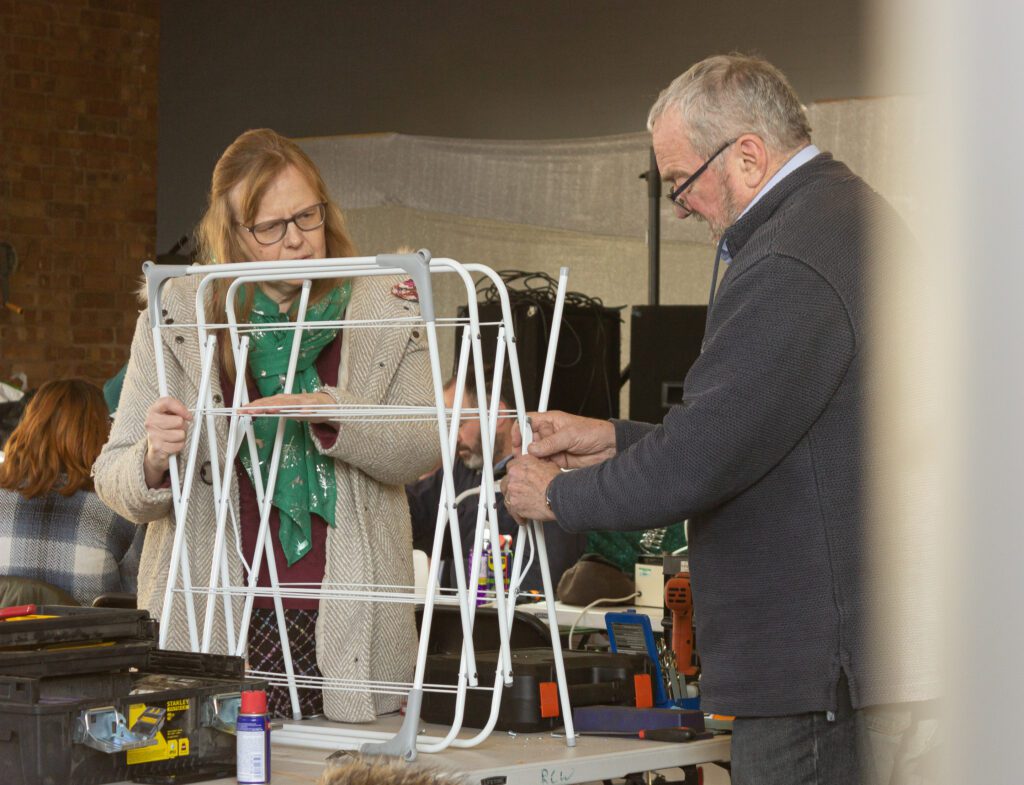 Worcester Repair Cafe is a monthly event where a group of volunteers repair broken things of all kinds and purposes. People can bring anything they can "carry through the door". Repairers will try their best to give the item its second, third, or any other number of life. The repair cafe project was designed to respond to the culture of consumption and excessive waste. Worcester's community can save their loved items and stop them from ending up in a landfill or an incineration plant.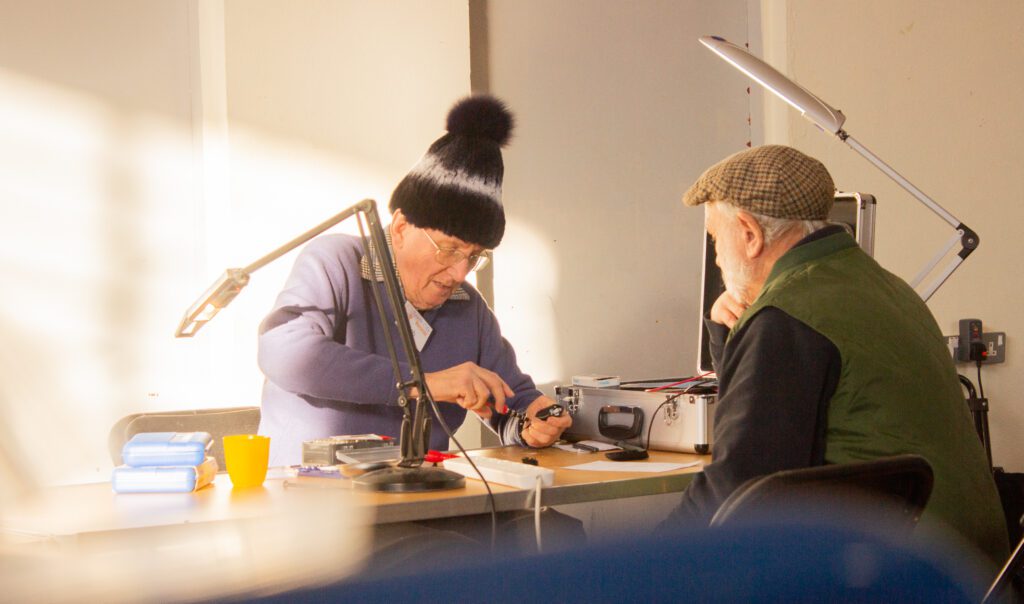 Repair Cafe Report
The big room of a local culture centre is filled with bustle. People are chatting together and chilling around. A very friendly atmosphere is sewed, soldered and other ways established between the sofas and tables with repairers. There are three stands for repairing clothes (and bears, as I have been told). Other stands are open for mechanical, metal and wood works and many stands are for repairing electronics. If you sniff a bit, you can smell the colophonium, which is always pleasant.
The nice and friendly community is a big value of the repair cafe, with the main purpose to prolong the life of everyday items. Repair cafe is becoming more popular among people of all ages. There has been more discussion on repair cafes across the UK. Lets hope, that environmental-friendly and sustainable way of living will too, in all the social structures involved.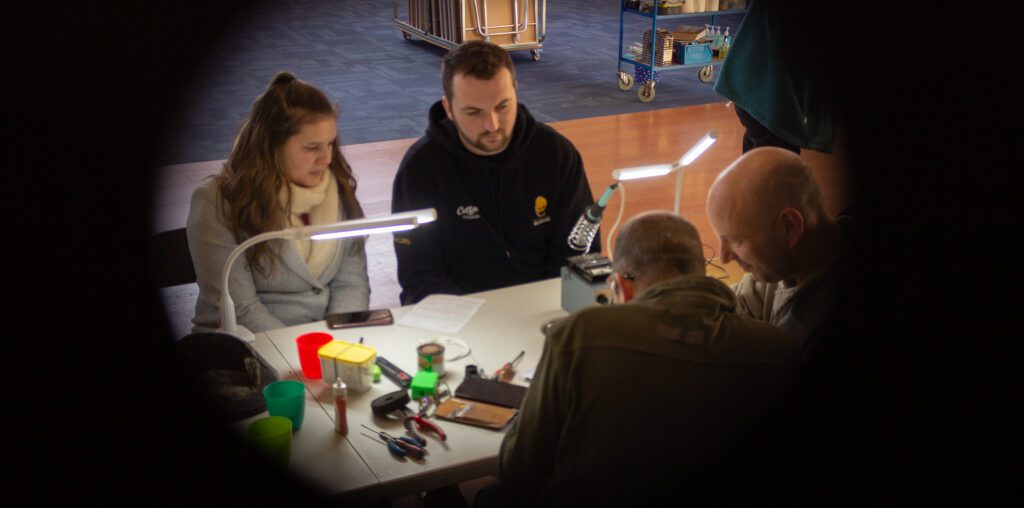 Item Care Before You Repair
There are so many things that we get rid of every day, that could be used again if taken care of. Repairing items is a step in the sustainable living cycle, but you can do things before then to prolongue the life of your belongings.
Clothes are a big thing that we often fail to look after right. Often we wash wrong and this therefore ends up in shrinking clothes that we have to stretch back out. Extra stress and strain on fabrics can cause holes and tears which we then have to mend. You can extend the life of your clothes if and when you wash right.
At Sus Things Out, we have looked at good wash care before. If you want to know more about wash care, then read here.
When we care and repair our items, consumerist behaviours end. We learn to love our things and also keep them for longer. We hope you visit the Worcester Repair Cafe with your loved items!