In the morning of the Student Sustainability Summit, I attended a workshop on Nature Loss and the WWF (World Wide Fund for Nature) came in and gave us an overview on their NGO with an insight into which animals need protecting.
Gathering information from the workshop and their website, I will showcase some memes of animals and give a brief description of why they are under threat.
Tigers: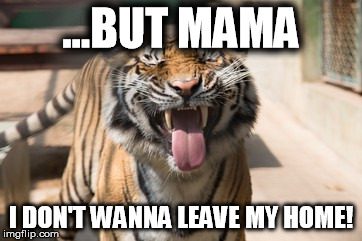 Unfortunately Timmy here got forced out of his home, some humans came trapping and skinning his friends and family.
For some tigers like Timmy, they are found in small areas of forest in different places throughout Asia, they have to try hard to claw their way to survival in small areas of forest .
Polar Bears:
Sea ice is vital for Polar Bears, and Pearl in the meme can't find any.
Climate Change makes the sea ice vanish and it adds to the pools of water, consequently impacting their existence.
It's a shame because polar bears have brought a great wealth of culture and economy to Arctic people for thousands of years.
Orangutans: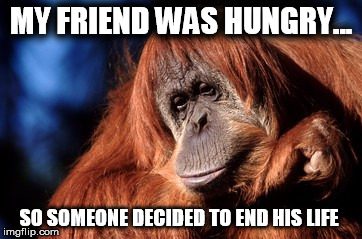 Tracy's friend was hungry, as they couldn't find the food they required in the forest.
Instead of going hungry, her friend decided to move into more agricultural areas, and of course destroyed crops by munching on them.
Clearly this enfuriates the farmers because they're damaging produce, so he got shot and killed.
Some of Tracy's species also get hunted for food and get found quite easily, as they are very large and slow creatures.
Pandas: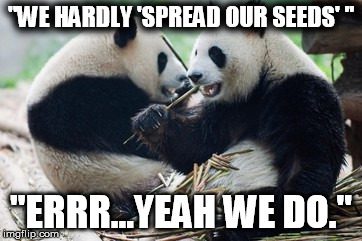 Bill and Bob are such jokers, but seriously the roads and railraods are penetrating the forest and this isolates populations, stopping Bill and Bob spreading their seed and start mating.
They do spread their seed though, in a different way… Pandas are the heroes of the bamboo forests and wherever they go, they spread seeds, helping vegetation increase.
Pandas like Bill and Bob bring a significant amount of income to local communities through ecotourism, so they help us as much as they help the animal kingdom.
Elephants: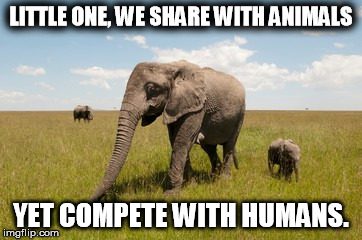 Due to these elephants roaming around in big herds, they digest hundreds of pounds of plants in a single day, they also need to drink a lot and need ample amount of space to move around.
At times, it is difficult becauase these giant animals take a toll on the environment, resulting in conflicts with humans because they are competing for resources.
Like Pandas, elephants also contribute to help maintain forest and savanna ecosystems for other animals, and are importantly connected to rich biodiversity.
Overall, their presentation was really helpful and made me think more about trying to help the wildlife. A very thought-provoking and moving thing is that we are unfortunately the root of their decline. However we can help though, by contributing/donating to charities like WWF who are changing things for the better.