In a bid to help students, staff and visitors travelling between University sites, we have introduced the UniShuttle, a direct bus service taking people between all of the University's sites; St John's, Riverside and City.
With the additional 31B UniShuttle, you can now catch a bus every 10 minutes from 8am to 6pm Monday to Friday with the 31, 31C and 31B.
The first 31B bus leaves St John's Campus at 07.56, and from 9.36 is every 36 and 6 minutes past the hour until the final service at 17.56. You can catch the direct 31B from the Bus Station every 10 and 40 minutes past the hour from 9am. Even though the last UniShuttle leaves the Bus Station at 17.40 the 31 and 31C buses continue until 23.48!
Travelling by bus can cost as little as 50p per journey with a 10-journey ticket (£5) which can be purchased from Firstpoint (in the Peirson Centre) and is valid on any First Bus service in Worcester on any day.  It's not time limited.  Ny a carnet and use it whenever you like.  If it's raining one day and you can't be bothered to walk to The Hive, just hop on the bus outside the SU.  Remember to look closely first at the front of the bus.  The road on campus isn't wide enough for busses to travel in both directions so all buses come through the same way.  If you do make the mistake once you will get there it's just the journey will take a little longer.
Alternatively you can buy a £1 single ticket from the driver or a £2 day ticket.
Or travel anywhere in Worcester on First Buses for an entire academic year for just £100.  That's so cheap, anywhere any bus any time.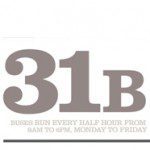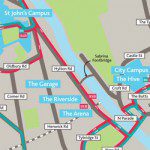 Download 31B Unishuttle Route Plan [PDF]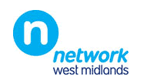 It trells you when and where any public transport is due or where to get the bus/train from.  Much better than standing waiting at the bus stop.  Wait in the warm SU and pop out just in time….  means you always get the bus heading in the right direction.
[/twocol_one_last]